Best Bodybuilding Supplements for Building Mass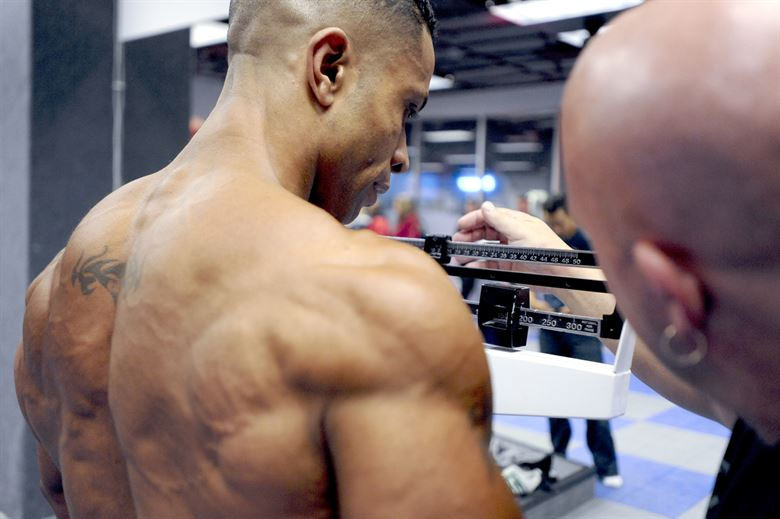 In order to build mass, you need to go above and beyond in your workout sessions. This means lifting heavier and more often. But that's not all—besides upping your exercise, you need to use supplements for building mass If you really want to see significant gains. Using the best bodybuilding supplements available naturally yields the best results, so don't sell yourself short.
With so many supplements on the market, selecting the right ones can get complicated. Fortunately, we're here to make things easy for you. Here are five powerful supplements that you can use to accrue mass faster, safer, and more effectively:
1. Whey Protein
Protein is vital to the creation of muscle. Not only is whey protein one of the best bodybuilding supplements, it's also one of the most essential. Whey protein powder gives you a tremendous amount of protein without the empty calories. It's also much more convenient than eating protein-rich foods –– just mix it up and you're good to go.
 Not all whey protein powders are the same. Here at BPN, we proudly offer supplements for building mass that are made from the highest quality, most effective ingredients available. Every 25 grams of protein you take consists of only 130 calories, which is perfect for meal replacement or for bulking up.
Our balanced blend of whey concentrate and isolate help your protein levels to rise quickly and stay up throughout the course of your workout. Papain and protease help your body digest the protein, improving absorption. Branched chain amino acids, including L-Leucine, L-Isoleucine, and L-Valine help your body use the protein efficiently.
Quite simply, our whey protein formula is carefully crafted to be one of the best bodybuilding supplements possible. With mouthwatering flavors like cinnamon roll, mint chocolate chip ice cream, milk n' cookies, and strawberry shortcake, you can look forward to not only seeing results but enjoying your protein at the same time.
2. Vegan Protein
As you know, protein is one of the most crucial supplements for building mass. Whether you follow a vegan diet or your stomach is sensitive to whey protein, our vegan protein powder is another fantastic protein option. The protein comes from pea protein, watermelon seed, and pumpkin seed, and it contains no animal products or dairy.
Besides the obvious benefits of getting protein into your system, our vegan protein powder offers other benefits too. It's one of the best bodybuilding supplements for anyone –– regardless of their diet –– because it's a Smooth Protein™. That means it's organic, non-GMO, gluten-free, and non-allergenic, and it also doesn't have that gritty texture and earthy flavor associated with other plant-based protein supplements.
3. Creatine Monohydrate

Creatine monohydrate is highly regarded as one of the most powerful and all-around best bodybuilding supplements for athletes hoping to make big gains fast. Creatine is one of the go-to supplements for building mass because it maximizes power output, strength, endurance, and overall performance, helping you to crush your fitness goals time and time again.
Creatine is found naturally in your muscle cells. When you're performing high-intensity exercises, it's released in your muscles to provide that extra energy you need to push ahead and workout longer. More exercise equals more muscle gain –– it's that simple.
Here are some of the main benefits associated with taking creatine:
Reduce protein breakdown
Reduce myostatin levels
Boost cell hydration
Improve cell signaling
Raise anabolic hormones
Shopping for creatine can be a daunting experience, as plenty of products out there are less than ideal, often containing potentially dangerous ingredients. When you buy BPN creatine, what you see is what you get.
We're committed to label transparency so you always know exactly what you're putting in your body. We never add banned substances, using only the highest quality ingredients from trusted suppliers.
4. Greens Superfood
Our Strong Greens Superfood powder is one of the best bodybuilding supplements due to its versatility. It's packed with nutrients from the following ultra-healthy ingredients:
Organic wheat grass
Organic coconut water powder
Beet juice
Organic chlorella
Organic turmeric
Organic ashwagandha
Our greens superfood enhances your mental clarity, boosts energy, reduces stress, improves your immune system, and gives you healthier skin, among countless other benefits. In order to bulk up, you need to be healthy, making this one of the most well-rounded, powerful supplements for building mass.
5. Endo Pump
 When you feel "the pump," you know you're building muscle. Our Endo Pump supplement takes your pump to the next level, improving your blood flow for maximum pump. Endo Pump is one of the best bodybuilding supplements for bodybuilders because it contains the following powerful ingredients:
Citrulline malate for endurance and recovery
HydroMax™ to increase hydration
Cocoa extract to improve blood flow and support a healthy inflammation response
Agmatine sulfate to improve blood flow, nutrient delivery, and neurotransmitter activity, and also to remove metabolic waste.
Shop Supplements for Building Mass Now
If you're ready to go above and beyond in your workout sessions, you have to use top-quality supplements. Here at BPN, we only offer products approved by today's discerning athletes. Quite simply, we sell the best bodybuilding supplements because we use what works and we leave out the rest.
We're so confident that you're going to love our supplements that we offer a 30-day guarantee. If you have any questions about any of our products, please don't hesitate to call our friendly experts at (512) 394-7995, or feel free to email us at [email protected]. The right supplements can make a tremendous difference in your workouts, so don't wait to get started. Shop the best bodybuilding supplements at Bare Performance Nutrition now.