Workout Supplies: 5 Things Every Dedicated Lifter Needs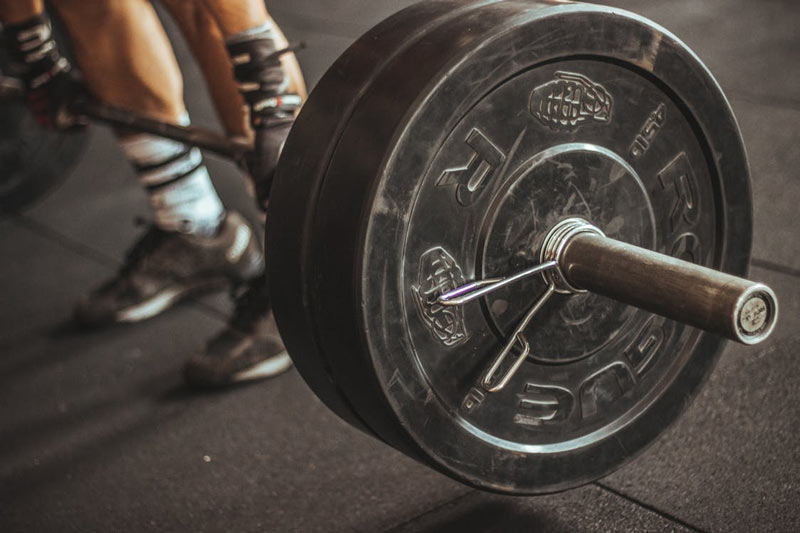 The right workout supplies make your training more effective and enjoyable. From the supplements you take to the weight lifting apparel you wear, every detail makes a difference. If you're ready to get more serious about fitness and health, you may need to rethink the items in your gym bag. Add these lifting essentials to your tool kit so you can start hitting your fitness goals faster and more efficiently.
1. A Shaker Bottle
A high-quality shaker bottle is a lifter's best friend. Whether you down your supplements in the car on the way to the gym or sip it between sets, a shaker bottle is one of the handiest workout supplies out there. Our 25oz shaker bottle comes fully equipped with all of the features needed to make mixing and drinking supplements fast, easy, and fun.
If you've ever tried to mix your powders in a water bottle, you know they just don't cut it. Our bottle features a tight seal and leak-proof cap so you can shake your shakes as hard as you please without making a mess. The internal blender ball removes all clumps for a smooth and satisfying drinking experience. The durable construction ensures that you can toss it in your bag worry-free.
2. A Pre-Workout Supplement
What good is a shaker bottle if you have nothing to put in it? A solid pre-workout supplement is one of the most essential workout supplies, helping to make every lifting session significantly more effective. Our Flight workout supplement is a cut above the rest, providing the nutritional balance you need for unrivaled energy, focus, and endurance, not to mention the ultimate muscle pump.
Like all of our supplements, you can count on Flight to contain only what's listed on the label –– and nothing else. Flight contains the following top-quality ingredients:
Caffeine Anhydrous for energy
N-Acetyl Tyrosine and Huperzine A for focus
Agmatine Sulfate and L-Norvaline for pump
Beta Alanine and Betaine Anhydrous for endurance
3. Weight Lifting Apparel
Never underestimate the importance of workout clothing. Of course you want to look good while you exercise, but style isn't the only reason why our BPN tee is so popular. Made from 50% polyester, 25% cotton, and 25% rayon, our tee gives you the best of all worlds –– durability, comfort, breathability, and moisture reduction.
A change of clothes is one of the most critical workout supplies, yet it's often forgotten. Toss a few tees in your gym bag so you can always leave the gym feeling (and smelling) fresh and clean. Rock BPN tees while you lift to show the world that you support the most authentic brand in the business. Enjoy fantastic comfort and maneuverability with weight lifting apparel that's designed from the ground up with performance in mind.
4. Lifting Chalk
In the world of weight lifting, safety is paramount. Even if you're a highly experienced weight lifter, accidents can and do happen. Lifting chalk is one of those workout supplies that may not be allowed at commercial gyms because it can make a mess, but if you're serious about lifting, you probably already go to a facility that allows it. Just make sure you bring an extra change of weight lifting apparel, as you're probably going to end up with some chalk powder on your clothes.
So, why chalk up? Besides preventing slippage, chalk actually helps you to perform better. It helps you grip the bar when you're doing deadlifts, pullups, farmer's carries, inverted rows, and other high-octane lifting exercises. The chalk helps you to strengthen your grip so you can do more reps before dropping the bar.
Chalk also promotes better form. For example, if you're doing an overhead press and the bar slips, you're going to be forced to adjust your stance. Chalk helps you to maintain your position, making you a more confident lifter. Additionally, chalk helps to prevent blisters when you're doing repetitive exercises such as kettlebell swings.
5. Bluetooth Headphones
Music puts you in the zone. It gets you pumped up and eliminates distractions. The right music can also give you a rhythm to work to, which can help to make you more productive. Bluetooth headphones are useful as workout supplies because you don't have to worry about wires getting in your way while you're lifting.
Headphones are also a polite way to keep people from talking to you when you're in the mood to focus on yourself. Most modern smartphones have Bluetooth capabilities, so load up your phone with your favorite playlist and enjoy.
Other Gym Bag Essentials
These items didn't make the list, but they're still fantastic workout supplies worth adding to your collection.
Lifting Straps
Log Book/Tracking App
Resistance Bands
Foam Roller
Deodorant
Change of Sneakers
Lifting Shorts
Lifting Gloves
Facial Wipes
Flip-Flops (for the shower)
Soap/Shampoo
Compact Microfiber Towel
Plastic Bag for Storing Worn Clothes
Shop the Best Workout Supplies at BPN
Whether you need weight lifting apparel, supplements, or accessories, BPN has you covered. We work hard to provide the highest quality products for the lifting community, so shop with full confidence. In fact, we're so sure that you're going to be happy with your order that we offer a 30-day guarantee on our products.
For assistance with your order, please feel free to contact our customer service team at (512) 397-7995 or [email protected]. The workout supplies you rely on during your training sessions can make or break your performance, so don't wait to upgrade. Achieve your fitness goals with Bare Performance Nutrition lifting products.