BPN's Special Edition 4th of July Cookbook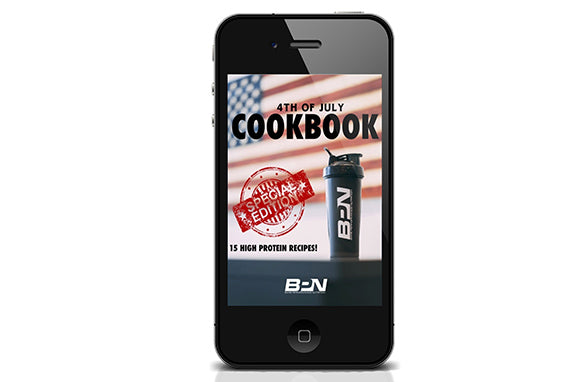 As a part of this year's 4th of July Sale, we wanted to include a free gift that would benefit everyone in the BPN family! The 4th of July Cookbook features 15 high-protein recipes that are easy to make, and easy to fit in your macros or diet regimen.
Here are some of the recipes featured in the cookbook:
- Protein Fudgsicles
- Blueberry Protein Muffins
- Oreo Protein Shake
- Blueberry Chia Protein Overnight Oats
- Protein Puppy Chow

...and much more! 
DOWNLOAD THE COOKBOOK HERE FOR FREE!