4 Of The Best Cardio Workouts to Add to Your Routine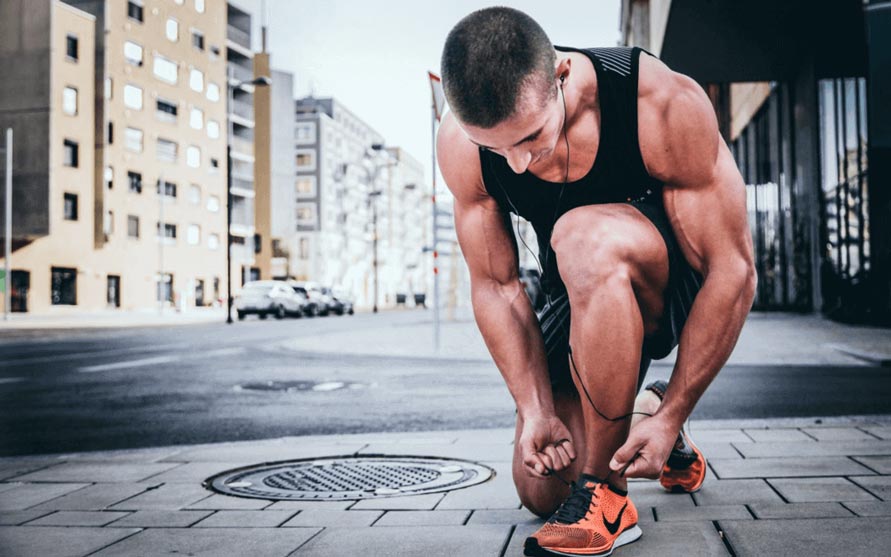 With the busy lives we lead today, carving out time to do cardio workouts can be just as difficult as the cardio itself. But incorporating cardio into your fitness routine is crucial to getting your heart rate up, improving blood circulation, burning excess calories, and relieving stress.
If you're going to get serious about cardio training, consider using a heart rate monitor. Be mindful of the "red zone," which corresponds to 85% of your max heart rate. You should aim to hit this point and then allow your body to return to the "green zone," or in other words, 0-75% max heart rate.
The main reason why cardio is important is it helps boost your body's stamina for all sorts of exercises. When you try to workout between the "red zone" and the "yellow zone," or 76%- 84% of max heart rate, you'll never build stamina since you're stuck trying to stay energetic at near your max heart rate. When you wait to go back down to the "green zone," your body will produce more power and strength for when you raise your heart rate again.
At Bare Performance Nutrition, we want to get you off and running to your next cardio workout with 4 of the best cardio workouts.
1. Running
This may seem like a no-brainer, but running is still one of the best cardio workouts you can incorporate into your normal fitness routine. It's simple, requires no equipment (other than a decent pair of running shoes and a set of earbuds), and can be done indoors, outdoors, rain or shine.
Running at a moderate pace (that is, not sprints and not speedwalking) burns calories and gets your heart rate up, while offering a nice change of pace to your workout routine. If you opt to run for longer distances, try to run along softer surfaces, like grassy trails, rather than paved surfaces, like sidewalks, to minimize the impact on your joints.
If you really want to feel the benefits of running, consider sprinting rather than steady, moderate running. Sprinting, or running full speed at shorter distances, dramatically increases the calories burned from running while also increasing stamina and blood flow.
One of the most common complaints about running is that it's "too boring," which is where variety comes into play. If you're running outdoors, explore different routes in your neighborhood or different trails in a local park. Map out a route to the gym (if it's close enough) and make running to and from the gym part of your workout. If you're running indoors, on a treadmill, consider adjusting the incline to feel the burn in different leg muscles. And of course, keep a couple different playlists downloaded to your music player to change it up when you need to.
2. Jumping Rope
Jumping rope continues to be one of the best cardio workouts because it's simple, requires only one piece of basic equipment, and can be done without leaving the house.
One mistake that beginners make with jumping rope is going too hard, too fast. This can result in injuries and lower endurance building. Instead, you should try to pace yourself through your jump rope training; take breaks and let your heart settle but not go back to baseline.
Jumping rope not only burns calories quickly, but it increases your coordination and foot speed; from boxers to baseball players, jumping rope is one of the tried and true cardio workouts that professional athletes of every stripe practice.
3. HIIT
HIIT, or High-intensity interval training, has been rising in popularity in recent years, with some gyms even building their entire brand around the concept. So what is HIIT? Essentially, HIIT is a training system in which low to moderate intensity exercises are alternated with intensity exercises until you're too tired to continue.
Burpees are a classic no-equipment-necessary exercise that works your legs, arms, core, and your cardiovascular system. If you ever played football in high school, you probably still have nightmares about burpees. But burpees are a great example of an HIIT exercise when done properly with short periods of rest in between.
Try doing 10 burpees in a row, rest for 1 minute, and then do 10 again until you can't push yourself up off of the floor. It's not the most fun exercise method, but it's undoubtedly effective.
Another reason why HIIT is one of the best cardio workouts is you can do it anywhere you go. You don't need specific gym equipment–or a gym at all. All you need is your determination to get a good sweat in while doing your normal exercises. So, whether you're doing box jumps throughout your hour-long gym session or if you're switching up your tempo on your run, you'll definitely get a better workout with HIIT.
4. Cycling or Spinning
If you've ever taken a Spin class, you probably came away knowing a couple of things: (1) behind the upbeat music, those Spinning instructors are cruel, sadistic people, and (2) indoor cycling is an intense workout experience.
While Spinning, or indoor cycling in general, may not be for everyone, stationary bike riding or outdoor bike riding is an excellent workout that provides incredible cardiovascular benefits. Riding a bike exercises different muscles than, say, running, and in doing so, burns more calories than your typical run, and inclines or resistance knobs can create challenging workouts you won't find anywhere else.
The downside of cycling, of course, is that it requires a pretty hefty piece of equipment–either an indoor cycling bike or a regular bicycle with a helmet. Plus, with outdoor riding, you don't always have the benefit of a clear, safe route on which to ride; often, bike lanes present hazards that can interfere with your workout or worse. That being said, if cycling is for you, you're likely already aware of the enormous cardio benefits it can provide.
Choose The Best Cardio Workout Supplements
Now that you know why cardio is important and a few of the best cardio workouts, you should make sure that you're utilizing supplements in order to boost your performance during your workouts. Bare Performance Nutrition has supplements like Flight Performance Amplifier and Intra Flight BCAA formula, which will help you keep going throughout your cardio exercises. Get the best performance supplements and fitness advice from Bare Performance Nutrition.