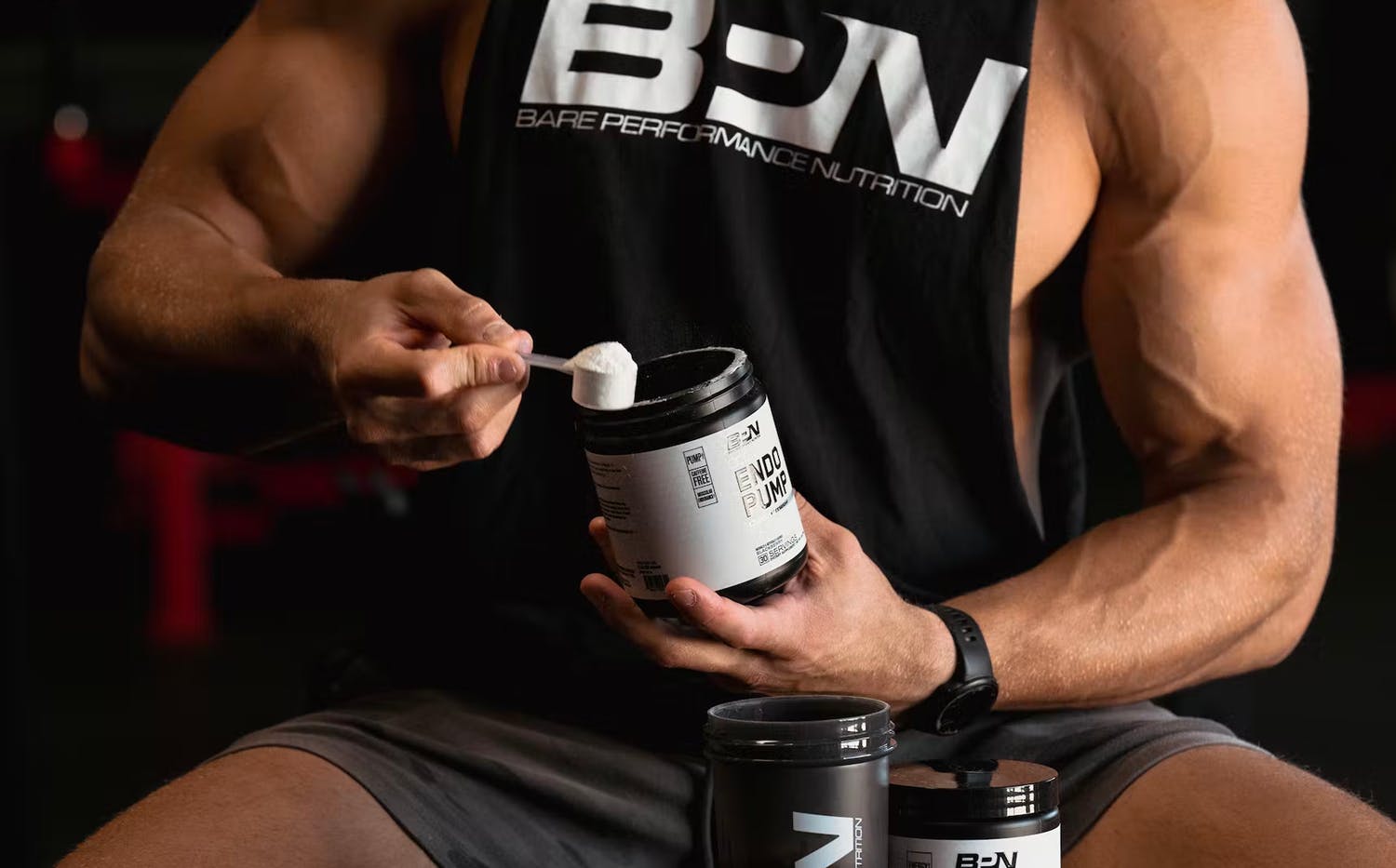 Key Ingredients In Endopump
Betaine Nitrate
NO3-T® Betaine Nitrate supports vasodilation by metabolizing its nitrate molecules in the body into nitric oxide. Increased nitric oxide production supports blood flow and oxygen transport, resulting in stronger muscle pumps.
*NO3-T® is a registered trademark of Thermolife International, LLC. For patent information, please visit http://www.NO3-T.com/patent
L-Citrulline
L-Citrulline is an amino acid that plays an important role in nitric oxide production. Research has shown that L-Citrulline supplementation can increase your resistance and endurance training by increasing blood Arginine levels (even better than Arginine supplementation itself). You can expect improved muscle endurance, more blood flow/circulation, decreased muscle soreness, and less fatigue during training.
VasoDrive AP
VasoDrive AP® supports exercise performance and recovery by inhibiting an enzyme that leads to the constriction of blood vessels. By increasing the production of nitric oxide you can experience stronger muscle pumps during training sessions.
VasoDrive AP® is derived from milk protein and occurs in small amounts in casein as tripeptides, which are three specific amino acids joined together.
The Mind-Muscle Connection Matters...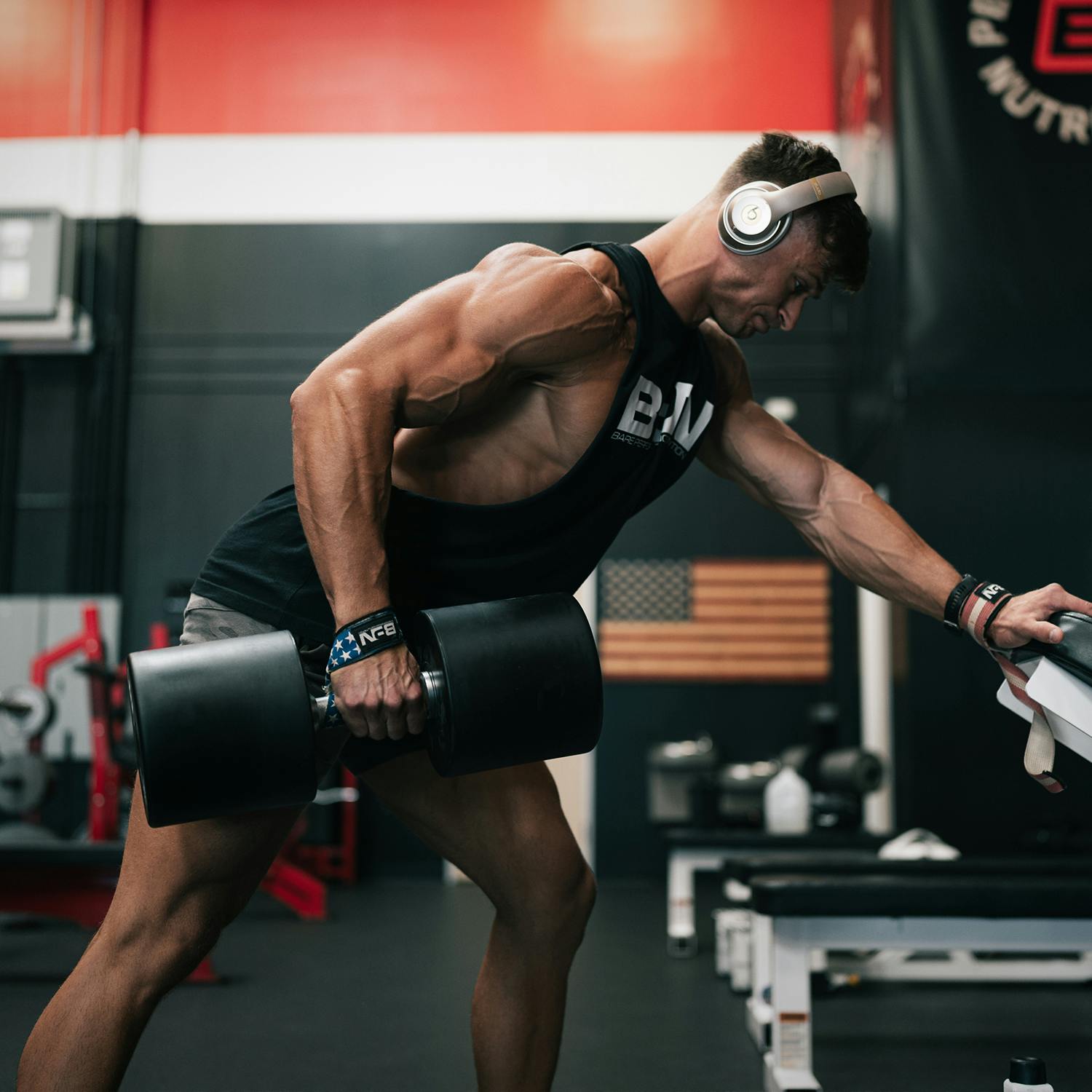 The Mind-Muscle Connection Matters...
Blood Flow & Oxygen Transport
Endopump uses Betaine Nitrate (NO3-T®) to increase nitric oxide, which supports an increase in blood flow and oxygen transport to active muscles during workouts.
The Mind-Muscle Connection
By increasing blood flow to the muscles during training sessions, you can actively focus on muscular contractions. The ability to feel a stronger contraction allows you to deliberately create tension on the muscle for a more effective workout.
Caffeine Free
Endopump is caffeine-free and free of other stimulants, so it is an excellent alternative for workouts later in the day. It can also be stacked with our pre-workout, Flight.
Tested. Trusted. True.
Informed Sport Tested
All BPN supplements are third party tested for banned substances and quality standards.
The Bare Standard
Built on quality and proven by results, without compromise.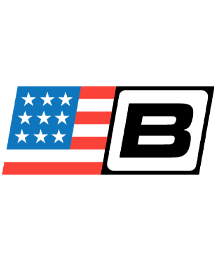 Veteran Owned
BPN is a Veteran owned/operated business and is proud to support our troops.
Frequently Asked Questions
CUSTOMER REVIEWS
Total 5 star reviews: 1.6k
Total 4 star reviews: 140
Total 3 star reviews: 40
Total 2 star reviews: 12
Total 1 star reviews: 8
91%
would recommend this product
Flavor
Rated 4.5 on a scale of 1 to 5
Flavor

Rated 5.0 on a scale of 1 to 5

Love this stuff!

Shipping =Fast!

The Pump=AWESOME!

The pre-workout Jitters=NON-EXISTENT!

The flavor=Great!

I wish I had brought some to PA with me in TDY!

Flavor

Rated 4.0 on a scale of 1 to 5

Endopump

Love it, great flavor. I stack this with Flight. No crash, needs a higher level of caffeine. I have to drink two to get the results from this stack. But I'm a big man.

Flavor

Rated 5.0 on a scale of 1 to 5

Stim Free Pre

I have really enjoyed using this as a standalone stimulant free pre workout. I mostly run and do more functional workouts and like the little pep in my step it gives me without actually using caffeine.

Flavor

Rated 4.0 on a scale of 1 to 5

Great product!

Love this! I keep ordering it!

Flavor

Rated 5.0 on a scale of 1 to 5

Disgusting Pumps

Endopump will, with predictability and reliability, deliver the juiciest, most disgusting pumps imaginable. Now - you have to put in the work, but when you are hitting that muscle right and all the old men in planet fitness crane their necks to see what on gods green earth is happening (its your shirt sleeves, ripping). You will know you have achieved the mind muscle connection required for growth. The old men may recover, but your shirt sleeves will not. gang gang

Flavor

Rated 5.0 on a scale of 1 to 5

Endopump Review

I enjoy the feeling I get from Endopump on the last few reps in a set. The mind and body connection is a very cool thing to experience with this product.

Flavor

Rated 4.0 on a scale of 1 to 5

Flavor

Rated 5.0 on a scale of 1 to 5

Trevor D.

Verified Reviewer

Love It

Great flavor, mixes well with Flight.

Mine came without a scoop though. Lol

Flavor

Rated 4.0 on a scale of 1 to 5

5 Stars

Endo pump has changed my muscular endurance in the gym and helps maintain time under tension I use this for EVERY single gym session.
Reviews Loaded
Reviews Added