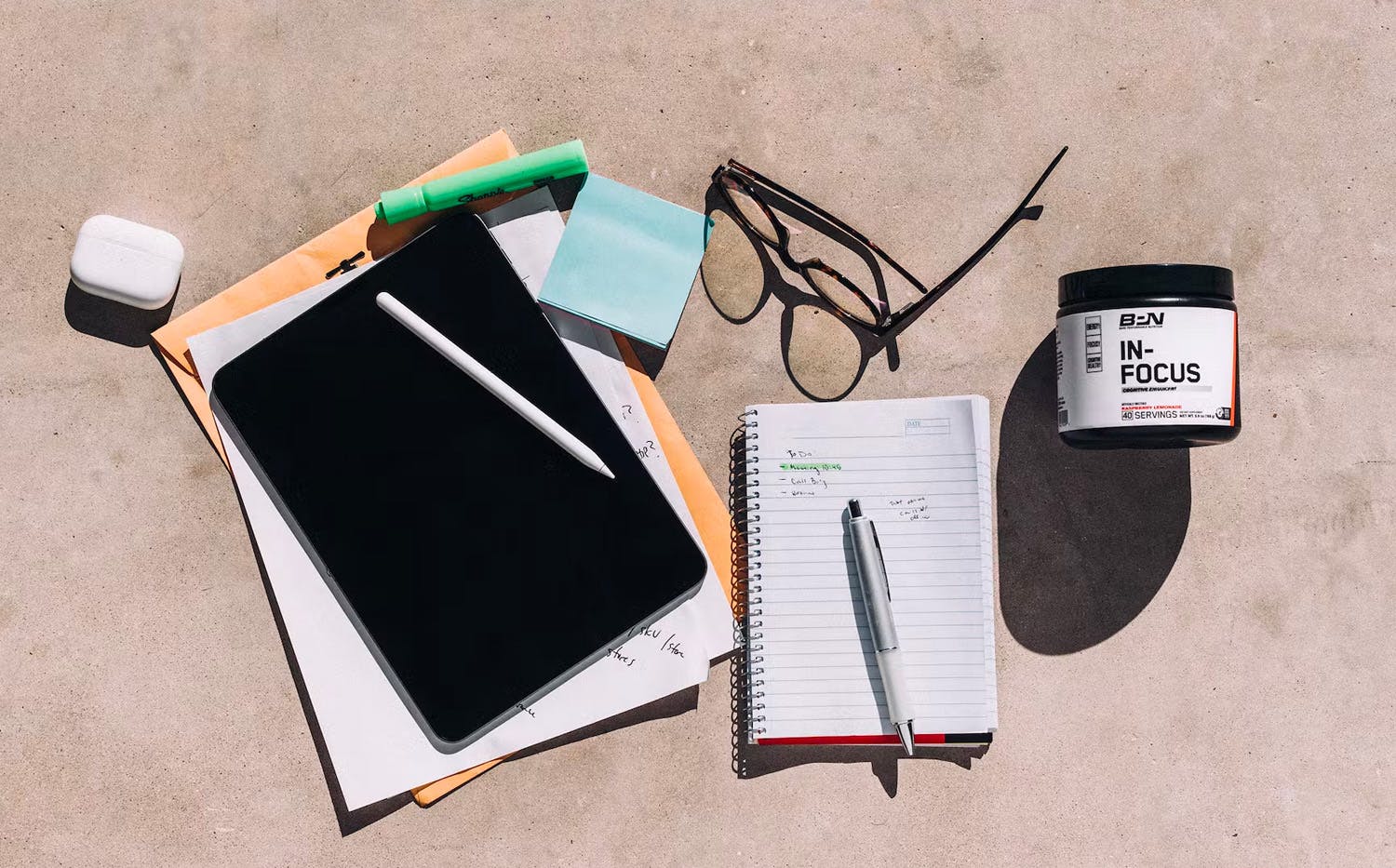 Key Ingredients of In-Focus
Nutrition For Your Mind, Mood & Energy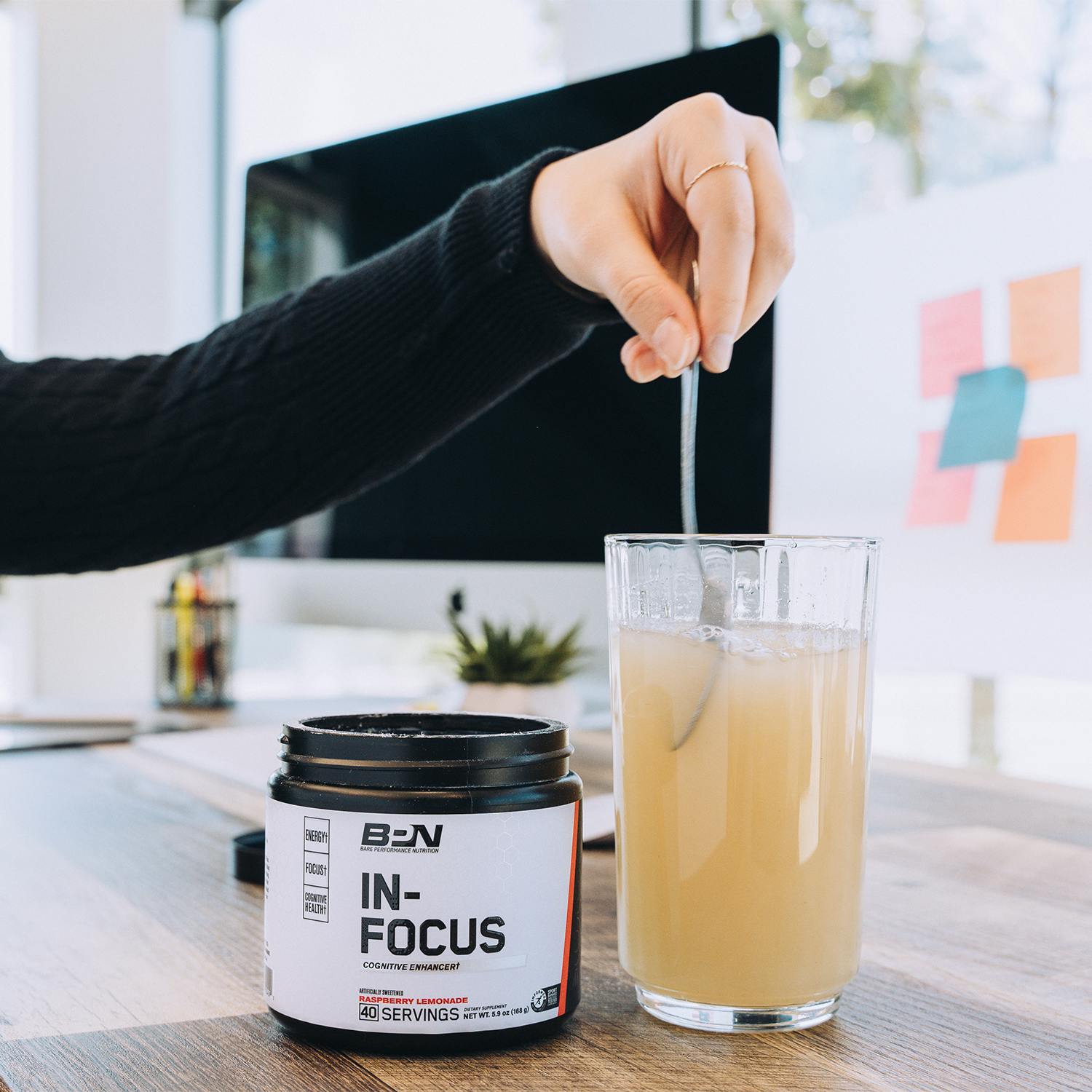 Nutrition For Your Mind, Mood & Energy
A New Caffeine Approach
In-Focus contains three different sources of caffeine to maximize energy production and minimize the negative side effects. In addition to the normal Caffeine Anhydrous, Infinergy® and Biozomal™ caffeine provide a controlled and sustained release of caffeine. You can expect a more leveled and consistent feeling of energy.
Boosted Productivity
Created for daily use and when you need it the most. Improve your alertness, mental clarity and delay mental fatigue to optimize your productivity.
Energy & Focus Redefined
We formulated In-Focus to create the perfect balance of energy and focus with ingredients like Alpha GPC, L-Tyrosine, TeaCrine® and Dynamine®. Amplify feelings of energy, mood, and focus by activating dopamine receptors and other key neurotransmitters.
Tested. Trusted. True.
Informed Sport Tested
All BPN supplements are third party tested for banned substances and quality standards.
The Bare Standard
Built on quality and proven by results, without compromise.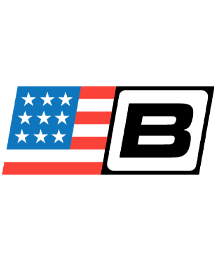 Veteran Owned
BPN is a Veteran owned/operated business and is proud to support our troops.
Frequently Asked Questions
CUSTOMER REVIEWS
Total 5 star reviews: 1.5k
Total 4 star reviews: 157
Total 3 star reviews: 44
Total 2 star reviews: 16
Total 1 star reviews: 5
94%
would recommend this product
Flavor
Rated 4.8 on a scale of 1 to 5
The name says it all

This really helps clear up my mind, especially if I'm already dragging a little bit. Tastes pretty good too.

Flavor

Rated 4.0 on a scale of 1 to 5

Product is on point

Love the product!! Gives me the energy and focus I need for that mid day pick me up without leaving the crash or jitters.

Flavor

Rated 5.0 on a scale of 1 to 5

New Dad Must Have

This is a great product that I use often outside of my gym life to really help get my day started to take care of my family!

Flavor

Rated 5.0 on a scale of 1 to 5

Timothy D.

Verified Buyer

Works great

- gave me a great caffiene boost

- i did feel sharper, maybe placebo but it felt noticable.

Flavor

Rated 5.0 on a scale of 1 to 5

2 Stars

Good taste but don't really feel anything to help with focus.

5 Stars

One of my favorite products. Really helps when you want to dial in

Cameron C.

Gives Plenty of Energy with Zero Crash

I absolutely love In Focus. I routinely pull 12 hour days with little sleep between them. 2 cups of coffee only gives me a temporary lift but comes with a crash when it wears off. One scoop of In Focus picks me up and helps me carry on with ZERO crash towards the end of the day! Great job guys! 10/10

Priscilla G.

Verified Buyer

Great product! I love that

Great product! I love that it doesn't give me any tingly feeling. Feels like all natural energy! Definitely be getting more!

Megan T.

Verified Buyer

Yum :)

Tastes amazing and my order was delivered super fast. I got the raspberry lemonade flavour and will be ordering it again. I use it instead of coffee for convenience in the mornings and am definitely reaping the rewards of that. I feel less anxious but definitely focused.

Charlie N.

Verified Buyer

Helps me stay focus on

Helps me stay focus on a daily & helps tremendously with diet
Reviews Loaded
Reviews Added