What Is HIIT Training? 6 Facts You Need To Know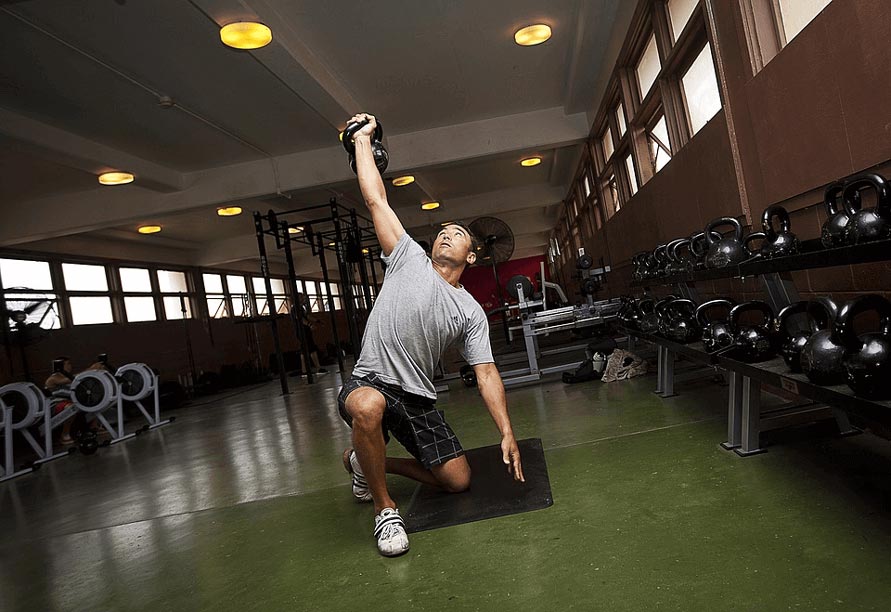 There's a training phenomenon that is currently taking over the fitness world known as HIIT. But you're probably wondering, "What is HIIT training and how does HIIT work?" We've got a beginner's guide to HIIT, what it is and how to get started. Read ahead to get a few facts about HIIT–and be sure to pick up some performance supplements from Bare Performance Nutrition to enhance your workout.
1. There's No Equipment Required
No matter what sport or activity you're into, any physical activity pairs well with HIIT training. All you need is to get your heart rate up fast. For example, running at different speed intervals is a great beginning exercise that requires no equipment. If you go to a local park or outdoor gym, you can use the equipment outside to do your box jumps and other plyometric exercises.
One myth about HIIT is that you need equipment to receive fitness gains. In fact, some gym equipment like dumbbells will make your HIIT training less effective, because you shift your focus away from pushing your heart rate up.
2. You'll Burn Fat Fast
Second, the aftereffect of an intense training exertion signals your body's repair process immediately, which in turn starts to burn fat. That means you continue to burn fat even after you stop your exercises, because you've set the repair process in motion.
So, what is HIIT training? It is the best fat-burning training regimen out there because it activates more muscles than traditional exercises and stimulates more muscle burn post-workout.
3. Efficiency At Its Best
If you've been looking for a workout that is fast and can be done anywhere, HIIT is it. No time for an hour long run? Great, just do 15-20 of HIIT-style sprints, and you'll get the job done. Strapped for cash to pay for a gym membership? HIIT is a great solution.
Whether you're looking to squeeze in the lunch break workout or need to fit into a suit for an upcoming event, nothing works better than HIIT. There are even some advanced methods used by HIIT advocates that allow you to exercise in less than 5 minutes and receive the same effects as a total workout.
What is HIIT training? It is a simple way to get in an effective workout in less time.
4. Lose The Weight, Not The Muscle!
If you've ever been on a diet, you know exactly how hard it is to change your eating habits. What's even more difficult is not losing muscle mass while on your steady state cardio regimen. HIIT is different than dieting, because you are actively working out to lose weight instead of passively losing weight only through better diet choices.
While the steady state cardio regimen may appear to lose more weight, it also seems to encourage muscle loss. HIIT studies show that these workouts allow dieters to preserve muscle while burning fat and losing weight.
5. The Making Of A Healthy Heart
What is HIIT training without gaining some benefits for your heart? Since most beginner athletes aren't conditioned to stay in the anaerobic zone, or the 'red zone' on heart rate monitors, HIIT training helps condition new athletes to prepare for more rigorous training down the road.
As you've probably guessed, HIIT training is a fantastic way to get your heart healthy, because you are able to push the boundaries of your heart's endurance while not pushing too far. There was even a study from 2006 that found after 8 weeks of HIIT workouts, beginner bicyclers were able to bike for twice as long when compared to their baseline tests.
6. Overcoming A Challenge
The final and best fact about HIIT training is that while it may be a challenge at first, it is a conquerable challenge.Whether you're a seasoned athlete looking for a challenge or a beginner athlete looking for fast results, HIIT training fits every schedule, every diet, and every person.
Most importantly, does HIIT work? Yes, HIIT training as you've seen is not only a challenge, but also a real way for athletes with all kinds of conditioning. HIIT training is the way to train yourself into shape.
Now we've answered the question, what is HIIT training, it's time to start asking another question: how are you going to prepare for HIIT training? At Bare Performance Nutrition, we offer many products and supplements that will enhance your HIIT training. Whether you're looking for creatine powder or intra-flight amino acids, you will be prepared for your next HIIT workout.