MMA Supplements: Get the Supplements You Need for Mixed Martial Arts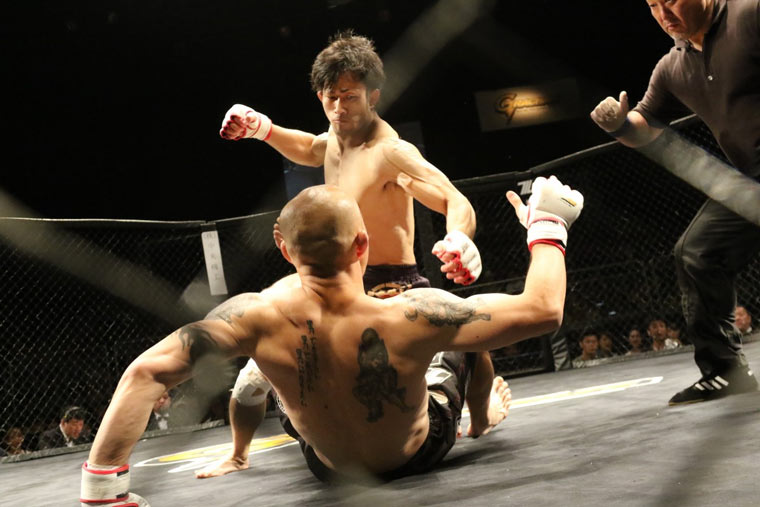 Almost anyone who wants to succeed in MMA will likely use supplements for mixed martial arts, but it can be difficult to locate the products that are right for you. And a lot of the options on the market include mystery ingredients that can be ineffective, banned by certain entities, harmful, or all of the above. You don't want to take a supplement if you're unsure about its potency, permissibility, and safety.
That's why, at Bare Performance Nutrition, we've gone to great lengths to be transparent about our products. Doing so has allowed us to become one of the most trusted brands in the industry.
So if you're looking for the best MMA supplements available, here are five that can help you reach the next level.
 Whether you're getting ready to train with your coach or you're preparing for a big fight, the right pre-workout supplement will up your game. It will boost your intensity, hone your focus, and put you in a position to succeed—regardless of how tired you felt beforehand.
So what makes our pre-workout drink one of the best MMA supplements for you? For one, its serving of caffeine anhydrous will give you energy as it stimulates your central nervous system. Your focus will improve thanks to N-acetyl tyrosine and a cognitive enhancer called huperzine A, and whether you're sparring or lifting, agmatine sulfate will help you bulk up.
How? By increasing the activity of neurotransmitters, boosting blood flow, carrying nutrients through your body, and flushing out metabolic waste. What's more, its serving of L-norvaline deters the arginase enzyme, decreasing how much nitric oxide your body creates.
Every MMA fighter needs good endurance, and this drink's beta alanine will give you that, as it balances your muscles' pH levels and takes care of hydrogen ions. It has betaine anhydrous, known to promote muscle strength and power production; it has also been shown to improve people's moods and cognitive functions.
 Strength training is an important part of MMA, and to reach your potential as a fighter, you need to get the most out of your workouts. Our Endo Pump formula is one of the great MMA supplements because it gives you the right amount of the right nutrients to put on muscle.
Citrulline malate can positively affect your muscular endurance, can help you get through all your sets without getting tired. HydroMax, a pure, highly concentrated blend of glycerol and silica, will keep you hydrated by raising the concentration of fluid in your blood and tissues.
Cocoa extract works as an antioxidant and supports healthy inflammation response, and agmatine sulfate, also found in our pre-workout and BCAA, can produce greater muscle mass.
 If you have a lot of experience with MMA supplements, you're probably away of branched-chain amino acids—also called BCAAs. Amino acids are essential building blocks of protein and keep your muscles healthy by preventing muscle tissue from breaking down. They also help with muscle protein synthesis, which, in turn, leads to more muscle mass.
Our BCAA is formulated with a 2:1:1 ratio of leucine, isoleucine, and valine. This blend is scientifically proven to make you stronger and help you recover faster.
 One of the best MMA supplements is creatine monohydrate. Creatine, which can be found in your skeletal muscle, is known to boost productivity and performance. With inorganic phosphate, your energy levels can stay high for long periods of time, giving you the push you need to get through grueling days at the gym and long fights.
Our version is known as Creapure, a German creatine that's proven to get results. Because it's so effective, that's the only ingredient we've included in this supplement. By itself, Creapure keeps your muscle cells saturated while you lift, do cardio, and fight—leading to more strength and endurance. So it's no wonder this product is one of the most common supplements for mixed martial arts.
 The most effective supplements for mixed martial arts are the ones that give fighters an extra edge. That's exactly what our In Focus High Energy formula offers.
There's a trio of reasons why our In Focus High Energy formula is one of the premier MMA supplements available. One is its serving of Synephrine HCL. This alkaloid chemical compound, often found in plants, can lead to a more effective breakdown of fat.
To increase your levels cyclic adenosine monophosphate (cAMP), which can speed up your body's rate of fat loss, we've added coleus forskolin extract. Finally, we've included green coffee extract, which can help your body lose unwanted pounds fast. This is especially helpful if you have a fight coming up and need to make weight.
You can add this to any of our pre-workout supplements and protein powders.
 Fueling your body immediately before and after workouts is essential. But to thrive in mixed martial arts, you can't just take MMA supplements when you're active. You also need to eat right at all times. Our Strong Greens Superfood helps you in that regard.
By mixing a serving of this powder once per day in one of your drinks, you'll notice a spike in mental clarity and skin health. It'll help your immune system, too, and can aid you with stress management.
Our Strong Greens Superfood's organic wheatgrass is packed full of vitamins and minerals that keep your body right; its organic coconut water powder provides a healthy amount of potassium, and its beet juice increases blood flow.
Also included is organic chlorella, which supports "good bacteria" and digestion. To reduce inflammation, as well as all kinds of stress, we've also added organic turmeric and ashwagandha.
Take your fitness to the next level with our high quality performance supplements. If you have any questions or comments about our supplements or gear, don't hesitate to contact us by emailing us at [email protected] or by phone at (512)-394-7995.