5 Peak Performance Supplements for Every Serious Athlete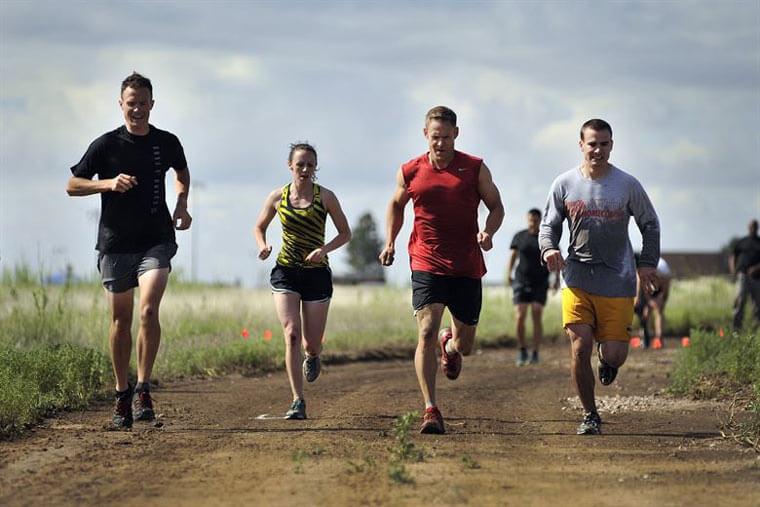 If you're a serious athlete determined to get the most out of your workouts, it's important to find the peak performance supplements that make sense for you. Doing so will help you shed unwanted fat, build muscle, recover faster, and, ultimately, lead a healthier life.
The best supplements for athletes aren't always easy to find, though. Lots of companies sell peak performance supplements that don't live up to the hype. And many of those products are filled with unknown substances. Indeed, lots of workout supplements are shrouded in mystery, and you don't want to consume something if you're not sure exactly what's inside.
At Bare Performance Nutrition, we are always transparent. By being honest with our customers about our products' ingredients and benefits, we've become one of the industry's most trusted brands.
So if you're looking for the best supplements for athletes, here are five of the best out there.
 One of the best ways to get your body ready for an intense day of training is to drink a pre-workout supplement. Doing so will help increase your energy and sharpen your focus—allowing you to see better gains and improve your overall endurance.
But not every pre-workout supplement is the same. At Bare Performance, we don't hide behind proprietary formulas; instead, we make sure our customers know exactly what they're putting into their bodies.
So what makes our pre-workout supplement better than the rest? For starters, caffeine anhydrous gives you the energy you desire. It stimulates your central nervous system by blocking adenosine: a neurotransmitter that has a calming effect on your body.
Your focus will improve thanks to N-Acetyl Tyrosine, which helps you become more alert, and Huperzine A, a cognitive enhancer—one that increases your muscle contraction, as well as vital neurotransmitters.
To aid muscle gains, agmatine sulfate responds to stress and inflammation by increasing blood flow, delivering nutrients throughout your body, enhancing neurotransmitter activity, and ridding you of metabolic waste. L-Norvaline hinders the arginase enzyme, which limits how much nitric oxide your body can produce.
This peak performance supplement can improve your endurance thanks to beta-alanine, a building block of carnosine that stabilizes your muscles' pH levels and takes care of hydrogen ions, and betaine anhydrous, which, according to studies, increases your muscle strength and power production, and can better your mood and cognitive function.
 Branched-chain amino acids, more commonly referred to as BCAAs, are proven to make a substantial difference when taken during a workout. Why? Because amino acids, the essential building blocks of protein, prohibits muscle tissue from being broken down, and they promote muscle protein synthesis, which leads to increased muscle mass.
Our BCAA peak performance supplements are crafted with a balanced 2:1:1 blend of leucine, isoleucine, and valine, which is scientifically proven to help you push through demanding workouts, get the most out of your time at the gym, and recover at a faster rate than ever before.
Like Bare Performance's pre-workout supplement, our BCAA includes agmatine sulfate for building muscle. It has citrulline malate and taurine, too, both of which boost your muscle endurance.
 Creatine, a substance naturally found in your muscle cells, promotes energy during intense workouts. It does this by bringing water into your muscle cells, increasing protein synthesis and, ultimately, making the muscles bigger.
So it stands to reason that taking peak performance supplements with creatine will help you with your gains. Years of research are clear: creatine intake leads to more muscle growth by maximizing power output, strength, and overall performance.
At BPN, we use Creapure, a pure, high-quality type of creatine that's made in Germany, to provide the best creatine option for you.
What makes our version one of the best supplements for athletes? Simple: it's a raw ingredient series product. In other words, Creapure is the only ingredient used. So when your muscles are working in short, intense bursts, our powder makes sure your muscle cells are saturated with creatine phosphate—increasing your endurance, strength, and muscle mass.
 Not all peak performance supplements are meant to be taken right before, during, or after workouts. Some, like our Strong Greens Superfood, help keep your body right when you're inactive.
This is one of the best supplements for athletes of all levels, as it can improve your mental clarity, energy levels, skin health, and immune system. It can lower your stress, too, making it the kind of versatile supplement athletes of all kinds can utilize.
The Strong Greens Superfood is made only with high-quality, natural ingredients. Its organic wheatgrass can improve your overall health by bolstering your immune system and detoxifying your body. Coconut water powder and beet juice include essential vitamins and minerals, as well, and aids blood flow. Organic chlorella promotes "good bacteria" and improves digestion; organic turmeric can reduce inflammation, and ashwagandha can reduce internal and external stress.
This product can be taken at any time and should be consumed once a day. You can mix it with eight to 10 ounces or cold water, juice, smoothies, and protein shakes.
 Like our Strong Greens Superfood, Bare Performance's In Focus High Energy Supplement can be taken at any time of the day. When used, you will receive the competitive edge you need to get ahead—whether you're in the classroom, at the office, or in the gym.
This product's premium ingredients form one of our most unique supplement formulas—one that goes well with all of our protein supplements and pre-workout powders.
Caffeine anhydrous gives you the energy boost you need. Tyrosine, a precursor to epinephrine, norepinephrine, and dopamine, makes you more alert, boosts your energy, and sharpens your mental focus. Mucuna Pruriens, a direct precursor to dopamine, is known to increase dopamine levels—regulating your movement and emotional responses.
Thanks to three key ingredients, this is also one of the best peak performance supplements for burning fat. Synephrine HCL, an alkaloid chemical compound found in plants, may improve your body's fat breakdown process. Coleus forskolin extract boosts your levels of cyclic adenosine monophosphate (cAMP), known to improve your body's rate of fat loss. And then there's green coffee extract, which, according to multiple studies, can lead to significant drops in overall body weight.
If you're interested in taking your fitness to the next level, consider any of these fantastic, quality supplements from BPN. If you have any questions about our products, don't hesitate to contact us by emailing us at [email protected] or by phone at (512)-394-7995.