Nick Bare's Ironman Race Day Recap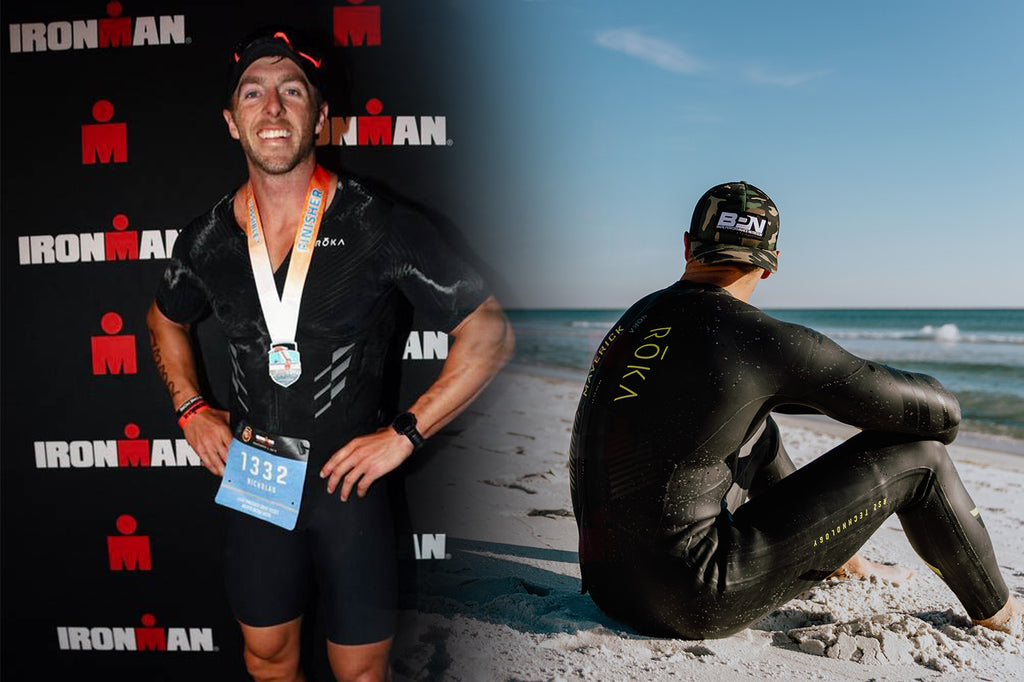 6 months in the making…Nick Bare is an Ironman.
Last June, Bare Performance Nutrition Owner, Nick Bare, started training not only for his first Ironman – but for his first ever triathlon. Most people would dip their toes in with a sprint, or maybe even a Half Ironman, but that's not how Nick does it. He goes all in, right from the start – over-obsessing and over-committing.
From start to finish, Nick documented his training journey on YouTube. Every high, every low – every challenge and every win. Over the course of 6 months, his growing YouTube community of 300,000+ subscribers watched him turn into a triathlete.
Race day was November 2nd, 2019 in Panama City Florida, which happened to be the flattest Iron Man course available to competitors. Athletes come from around the world to PCB to set personal records and take in the scenery while embracing the suck.
Nick finished with a total race time of 11:28:08, crushing his original completion goal time of 12 hours. Here's a breakdown of Nick's performance during the swim, bike and run.
SWIM:
Nick's Goal Time: 1:20-1:30
Nick's Total Time: 1:17:57
Average Pace: 1:58 min/100m
TRANSITION 1: 11 minutes
BIKE:
Nick's Goal Time: 6-7 hours
Nick's Total Time: 5:48:23
Average Pace: 19:31 miles/hr 
TRANSITION 2: 5 minutes, 57 seconds 
RUN:
Nick's Goal time: 4-5 hours
Nick's Total Time: 4:04:53
Average pace: 9:17 min/mile
As you can see, Nick crushed every goal in every event. He credits his extra-speedy bike time to training in Texas hill country in 100+ degree temperatures all summer long. The flat course & 67-degree race day temperature made the bike a piece of cake for Nick.
Nick's no stranger to the marathon – he's run in the Austin marathon for the last two years. His first marathon time was 3:57, and his second marathon time was 4:15 – which means that his marathon time in the Ironman, after a 2.4 mile swim and 112 mile bike, was faster than his second marathon time. It's safe to say that the training paid off. 
It's not about genetics. It's not about "being born with it" – it's about hard work, discipline and showing up on days when you don't want to. Congratulations Nick, you are an Iron Man! We can't wait to see what you do next.
Listen to the full recap on The Bare Performance Podcast.