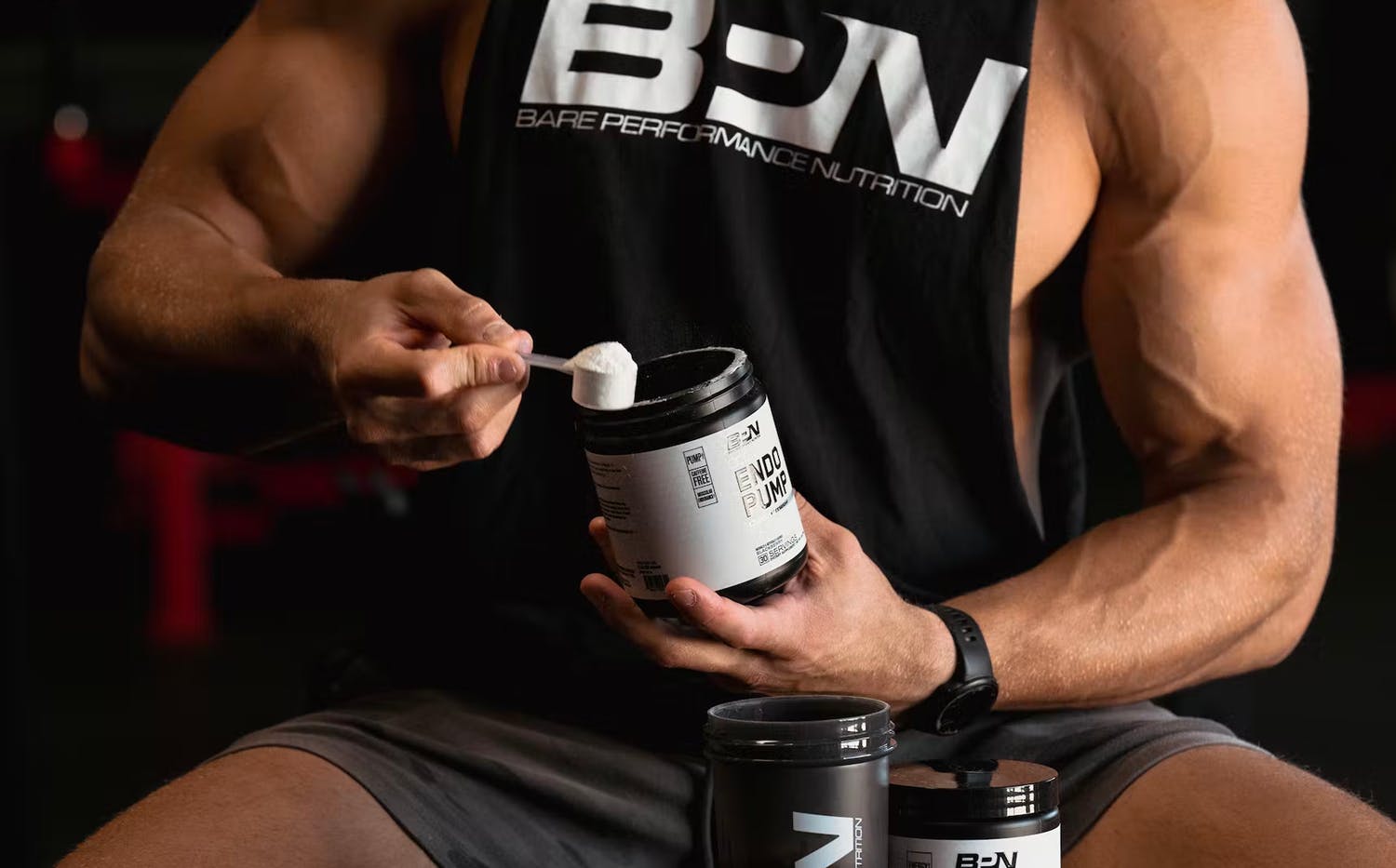 Key Ingredients In Endopump
Betaine Nitrate
NO3-T® Betaine Nitrate supports vasodilation by metabolizing its nitrate molecules in the body into nitric oxide. Increased nitric oxide production supports blood flow and oxygen transport, resulting in stronger muscle pumps.
*NO3-T® is a registered trademark of Thermolife International, LLC. For patent information, please visit http://www.NO3-T.com/patent
L-Citrulline
L-Citrulline is an amino acid that plays an important role in nitric oxide production. Research has shown that L-Citrulline supplementation can increase your resistance and endurance training by increasing blood Arginine levels (even better than Arginine supplementation itself). You can expect improved muscle endurance, more blood flow/circulation, decreased muscle soreness, and less fatigue during training.
VasoDrive AP
VasoDrive AP® supports exercise performance and recovery by inhibiting an enzyme that leads to the constriction of blood vessels. By increasing the production of nitric oxide you can experience stronger muscle pumps during training sessions.
VasoDrive AP® is derived from milk protein and occurs in small amounts in casein as tripeptides, which are three specific amino acids joined together.
The Mind-Muscle Connection Matters...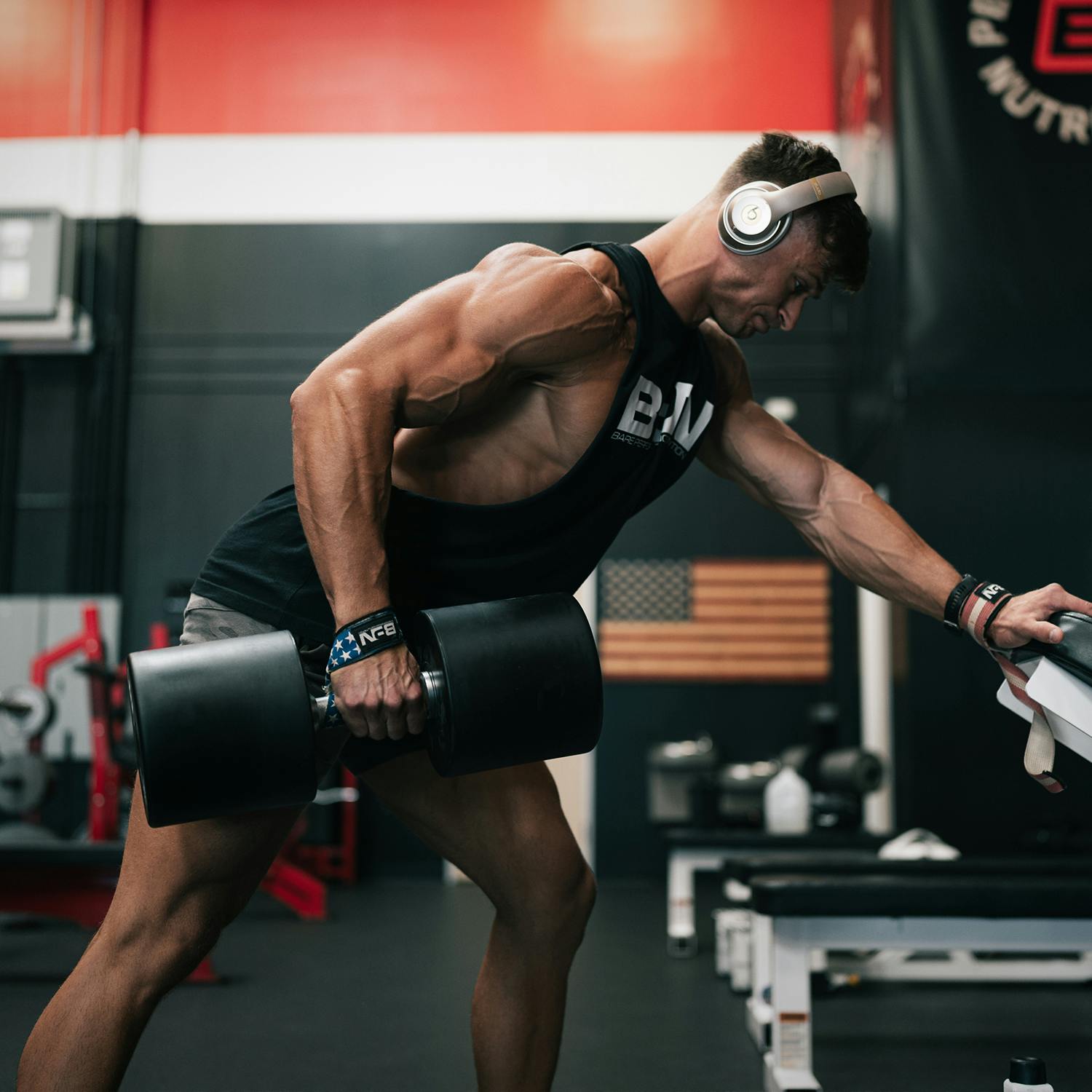 The Mind-Muscle Connection Matters...
Blood Flow & Oxygen Transport
Endopump uses Betaine Nitrate (NO3-T®) to increase nitric oxide, which supports an increase in blood flow and oxygen transport to active muscles during workouts.
The Mind-Muscle Connection
By increasing blood flow to the muscles during training sessions, you can actively focus on muscular contractions. The ability to feel a stronger contraction allows you to deliberately create tension on the muscle for a more effective workout.
Caffeine Free
Endopump is caffeine-free and free of other stimulants, so it is an excellent alternative for workouts later in the day. It can also be stacked with our pre-workout, Flight.
Tested. Trusted. True.
Informed Sport Tested
All BPN supplements are third party tested for banned substances and quality standards.
The Bare Standard
Built on quality and proven by results, without compromise.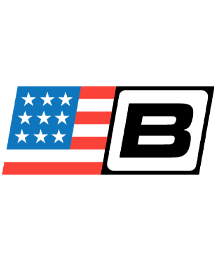 Veteran Owned
BPN is a Veteran owned/operated business and is proud to support our troops.
Frequently Asked Questions
CUSTOMER REVIEWS
Total 5 star reviews: 1.6k
Total 4 star reviews: 138
Total 3 star reviews: 40
Total 2 star reviews: 12
Total 1 star reviews: 8
91%
would recommend this product
4 Stars

Doesn't hot as quick as I would like. I tend to take it 30 mins before my workout.

David G.

Verified Buyer

6 days ago

Better!

Pleased with the product, its above other less advanced products.

Kevin S.

Verified Buyer

1 week ago

Great vasodilation. Love the feeling.

Great vasodilation. Love the feeling.

Courtney B.

Verified Buyer

1 week ago

Great product, I''m sensitive to

Great product, I''m sensitive to caffeine pre workouts so this came right in handy. Half a cup of black coffee and Endo Pump and you are gravey!

5 Stars

Great product, great taste.

5 Stars

I'm happy and pleased with my order also taste really good but overall I'm very satisfied with my order



Seth P.

Verified Buyer

2 weeks ago

Philip A.

Verified Buyer

2 weeks ago

EndoPUMPED

First, the flavor is amazing. Its easy to drink, consistency is a little milky but not a bad thing. Great tasting and great pumps

Anthony N.

Verified Buyer

2 weeks ago

Endopump is becoming my favorite

Endopump is becoming my favorite product from BPN. I've noticed my workouts are much better as I'm able to get a better pump with every exercise. Highly recommend adding this to your regimen
Reviews Loaded
Reviews Added