4-Ingredient Mint Chocolate Chip Cheesecake Dip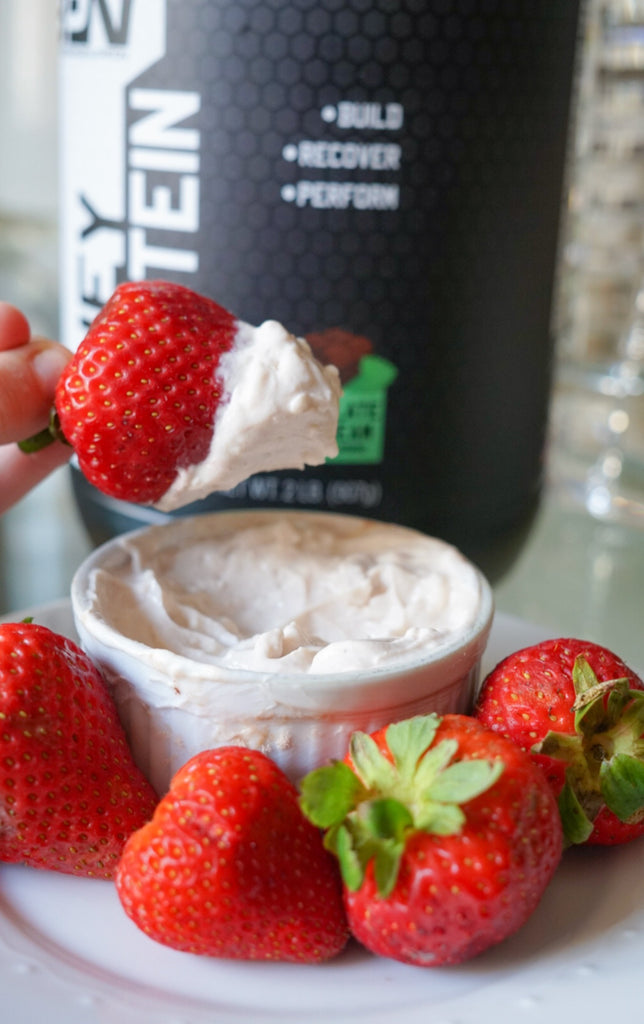 For some, getting micronutrient requirements in for the day can be quite the challenge. Luckily, I have your answer for all of you who may struggle: Cheesecake Dip. It's high protein, low fat so perfect for anyone dieting, but makes your fruit taste even better. Feel free to mess around with flavor combinations and be sure to let us know if you give this one a shot!
Here's what you'll need:
1/2 cup of 0% Plain Greek Yogurt (113g)
1/2 scoop of BPN Mint Chocolate Whey Protein
1 serving (33g) of Light Cream Cheese
Stevia/Splenda (2g) for taste 
Directions:
In a bowl, place in the cream cheese (ideally at room temperature) and greek yogurt. Stir, mix, and fold them into each other until they become one entity. 
Add in your whey of choice. Fold it carefully to avoid making a mess while stirring. If it get too thick, add some water or almond milk to help it out!
Add in any sweetener if you desire.
Place in the refrigerator for 10-15 minutes to cool and thicken!
Dip your fruit, chocolate, crackers, or whatever you please! I promise it will make it taste 100x better. 
Macros: 190 calories
26g of protein, 6g of fat, 8g of carbs