A Beginners Guide To Supplements: 4 Supplements to Get You Started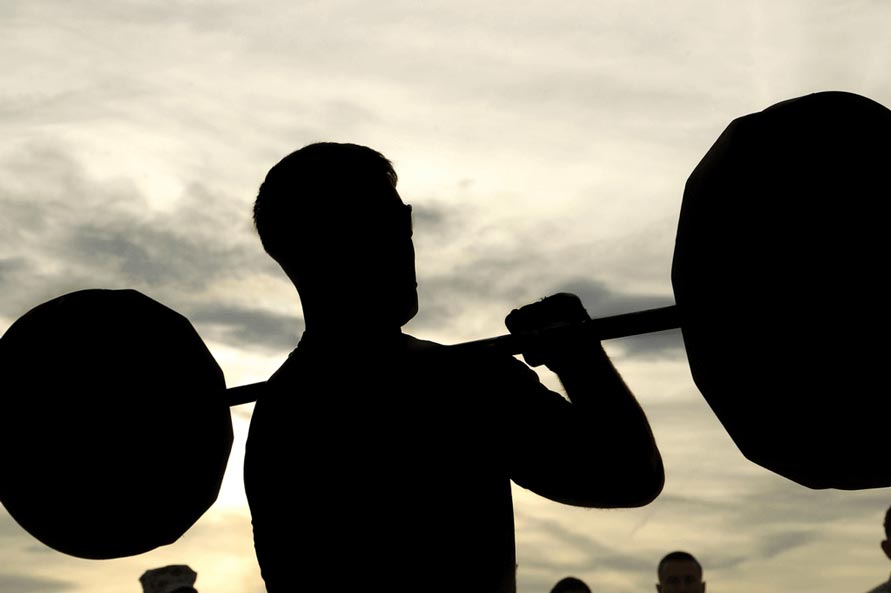 If you're just getting started on your fitness journey, but you're not sure where to begin when it comes to supplements, fear not. Bare Performance Nutrition has created a line of performance supplements that are perfect for fitness enthusiasts at every level–from experienced bodybuilders and professional athletes to those just getting their foot in the door of their local gym.
If you're not sure where to start when it comes to performance supplements, check out our beginner's guide to supplements. We'll give you a breakdown of some of our most popular supplements, how to take these workout supplements, and what you can expect from each product.
Yes, as the main ingredient to any good post-workout meal, protein is the supplement to take after a long, exhausting workout. We need protein in order to build muscle, and whey protein is the fastest way to reconstruct and build up your muscles during and after a workout.
Protein is one of the best supplements for recovery, because amino acids in protein supplements directly repair your muscle fibers that have been torn through a vigorous workout. It is easily mixed with water, milk, or nut milk in a shaker, and can be taken before your workout and after your workout for maximum effect.
At Bare Performance Nutrition, we use safe, top-quality ingredients that are clearly listed on the label–so you always know what you're putting in your body. We also have a variety of delicious flavors that makes taking your protein a treat. When it comes to a beginner's guide to supplements, protein powder is a great place to start.
Our Intra-Flight BCAA Supplement is a great next step after you've started with protein powders. Another amino acid supplement, this supplement contains LCLT, Agmatine Sulfate, Citrulline Malate, and Taurine. So… what does that mean? Each of these ingredients plays a different role in improving muscle recovery, 'pump'–or energy and stamina–and endurance.
The primary purpose of this supplement is to help you get through the most grueling, challenging workouts. When you're just starting out, you may need an extra boost to power through those early weight lifting sessions–and Intra-Flight is the perfect solution.
Another well-known name in fitness supplements, Creatine Monohydrate is the way to increase your strength and generate lean body mass. This organic acid is found naturally in humans, and its main role is to recycle ATP, energy for your cells, in the brain and muscle tissue.
Essentially, creatine works as your personal physical therapist after you destroy your muscle tissue in a workout or brain tissue after a study session. At Bare Performance Nutrition, our creatine is made from Creapure, the most pure form of creatine on the market, so you know you're not ingesting any fillers with this product.
Our beginner's guide to supplements features creatine simply because it gives you energy during your those high intensity workouts. By saturating your muscles with renewed energy, you are able to push beyond your limits in a way that you wouldn't be able to without. It is important to check out the different kinds of creatine available to see what will best help you in your workouts.
Now, you're probably wondering how to take this workout supplement. The general recommended dose is about 5 grams per day–and it's important to note that you should take creatine daily. However, unlike other performance supplements, with creatine, it doesn't really matter when you take it; the active ingredient builds up in your system over time, meaning you can take it anytime of day and you should still reap the same benefits.
 
If you're just starting your fitness journey, you may have some trouble getting in 'the zone'. Don't worry–it happens to everyone, even experienced athletes. That's where a pre-workout becomes one of the most valuable and effective supplements in your arsenal.
At Bare Performance Nutrition, we've designed our Flight Performance Amplifier pre-workout powder to enhance energy and focus. Like all of our performance supplements, we clearly list every ingredient on the label so you know exactly what you're taking.
If you find it difficult to get to the gym, simply mix up a half scoop of Flight into 10 oz. water and drink about a half hour before you start your training. Once you've determined your tolerance, you can up the dosage to a full scoop–and take your workouts to the next level.
Where Can You Learn More About Each Of These Supplements?
Our team at Bare Performance Nutrition hopes that you found value in our beginner's guide to supplements. We take pride in maintaining transparency when it comes to products, from the ingredients we use to the way we use them, and we're confident that with our supplements, you'll see better results faster. We encourage you to try out a few of our products, leave us reviews, and send us feedback to let us know what we can do to help you achieve your fitness goals.