Behind The Scenes At Our Supplement Manufacturer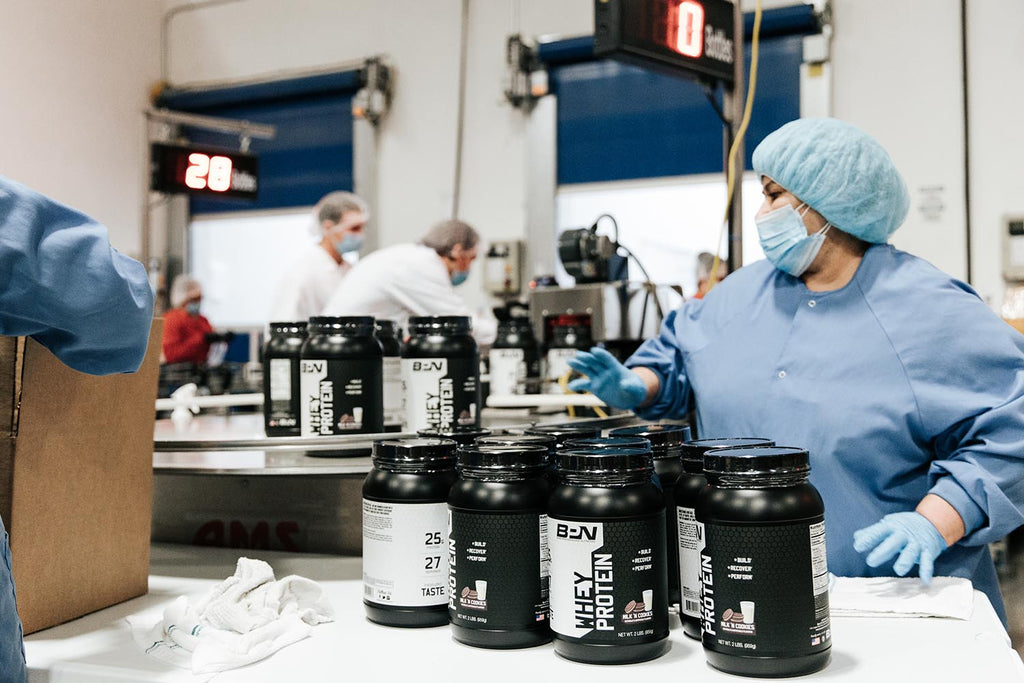 At Bare Performance Nutrition, our commitment is to help you feel and perform at your highest level - built on quality and proven by results, without compromise.
We want to educate our consumers on the supplement industry and the processes that create the products they consume. 
The short video below shows Intra-Flight on the production line!
Our manufacturing facility tests every ingredient and product twice throughout the production process. All raw ingredients are tested as soon as they arrive at the facility for accuracy and purity. 
This ensures a high-quality product before anything else can start. The second round of tests is completed on every finished product before being sent out of our distribution warehouse. This test is conducted for microbial, heavy metal, and again - accuracy and purity.
The Bare Performance Nutrition team works very closely with our supplement manufacturers throughout ingredient testing, formulation, flavor testing, production, laboratory testing, and all aspects of research and development. 
All BPN products are tested for banned substances before being available for purchase.